If camping is on your to-do list or summer schedule, then you need a plan to make it less stressful. In this article, I'm going to help you organize a list, give you a camping menu planner and you can also download a free printable to help you as well!
The first thing to think about when you are going to be camping is your meal plan. You will need to bring all the food you plan to prepare and eat so having a strategy is super helpful. You don't want to forget something important (like the time I forgot the seasoning for our hobo packets), or even the keys for the camper (did that once as well!).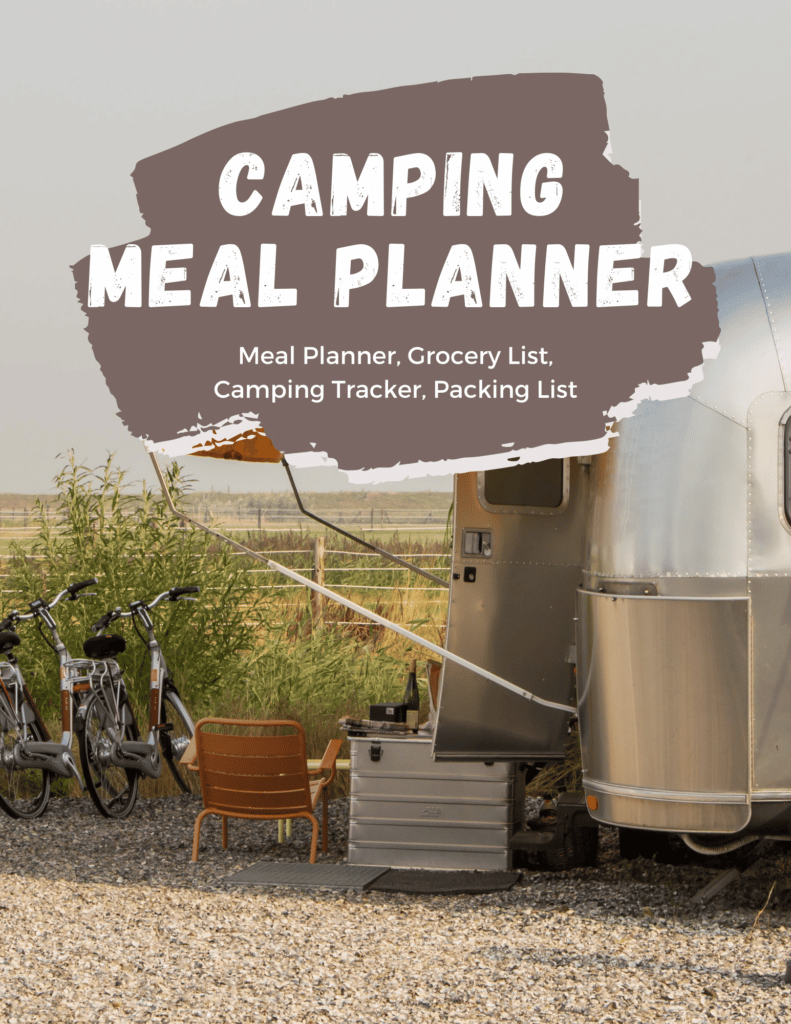 Layout Meals on your Camping Menu Planner
Plan out the days you are going to be away by meal. We are more of the weekend warrior type campers which typically is Friday through Sunday. If you stay longer, just add another page to your planner.
You can literally use this planner for the same meals each time you go camping! Or make a couple of weekend versions and rotate back and forth if you are worried the family may get tired of the meals based on how many times head out to camp.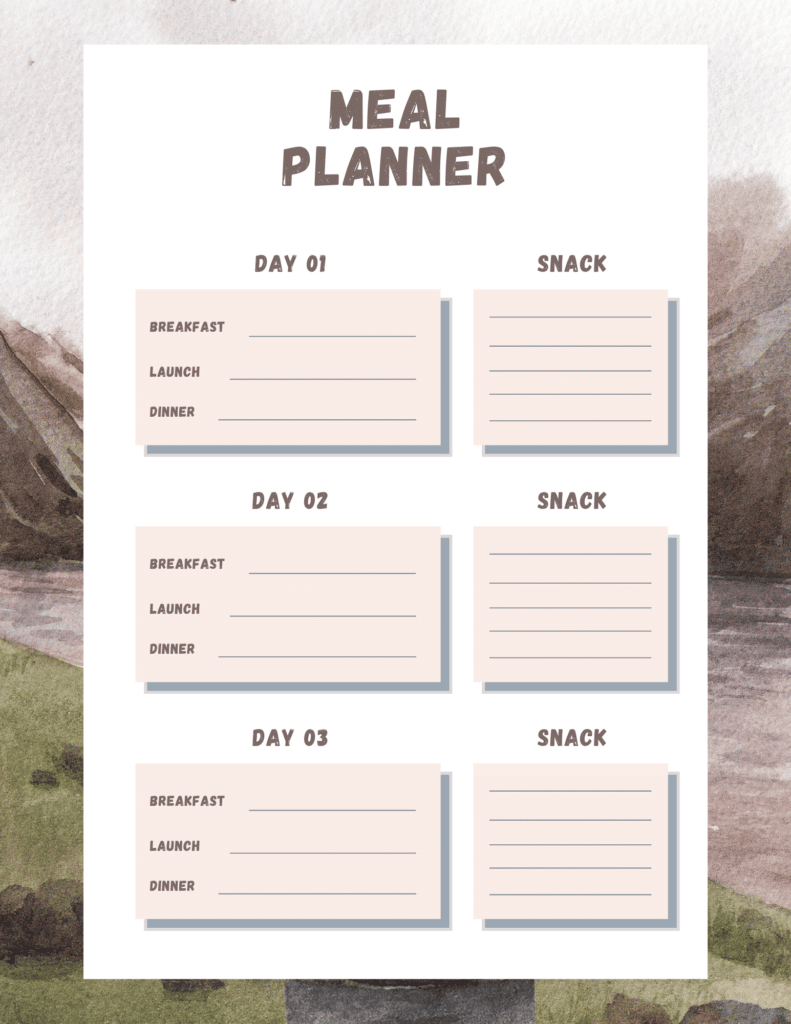 Camping Grocery List:
Then turn your menu planner into a grocery shopping list by simply taking the ingredients from the recipes you plan to make and plotting them into an organized (by category) grocery shopping list.
Leave columns for: 
Dairy

Meats

Refrigerated/Frozen Items

Produce 

Canned Goods

Dry Goods
From there, determine your remaining packing list. You can find my kitchen tool list here, as well as a helpful menu here and grocery shopping list already done for you, here. 
Camping Packing List: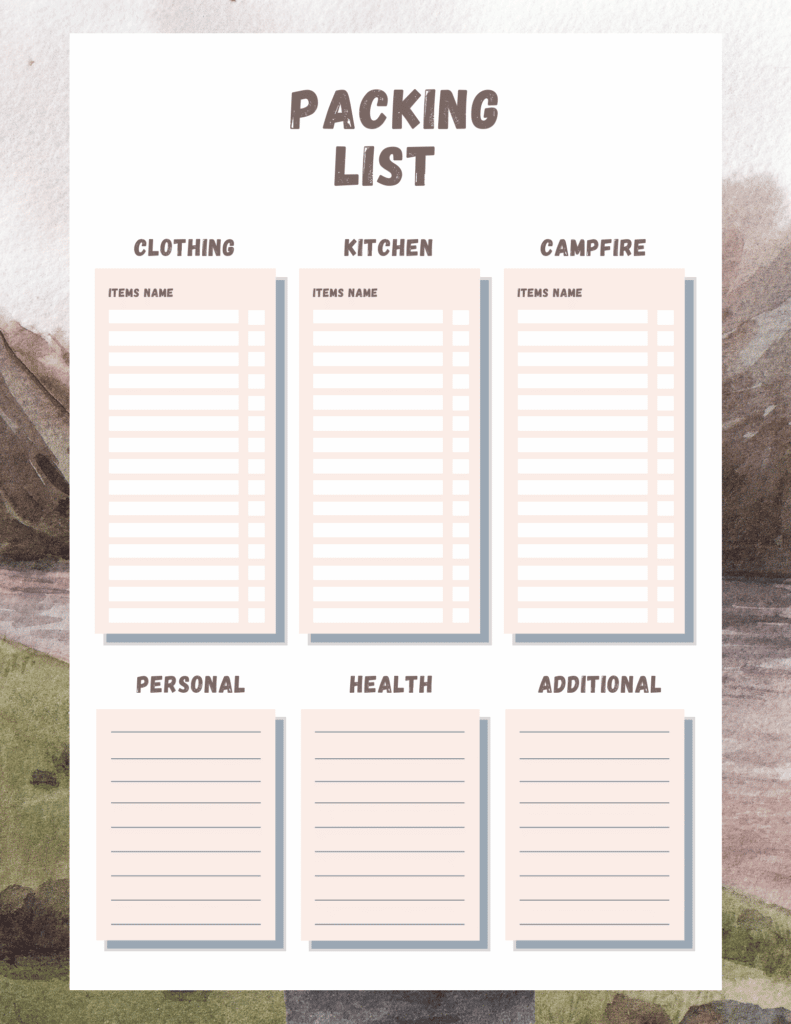 Leave columns for:
Kitchen items

Campfire items

Clothing

Personal Items

Health-Related Items

Additional Items
Camping Tracker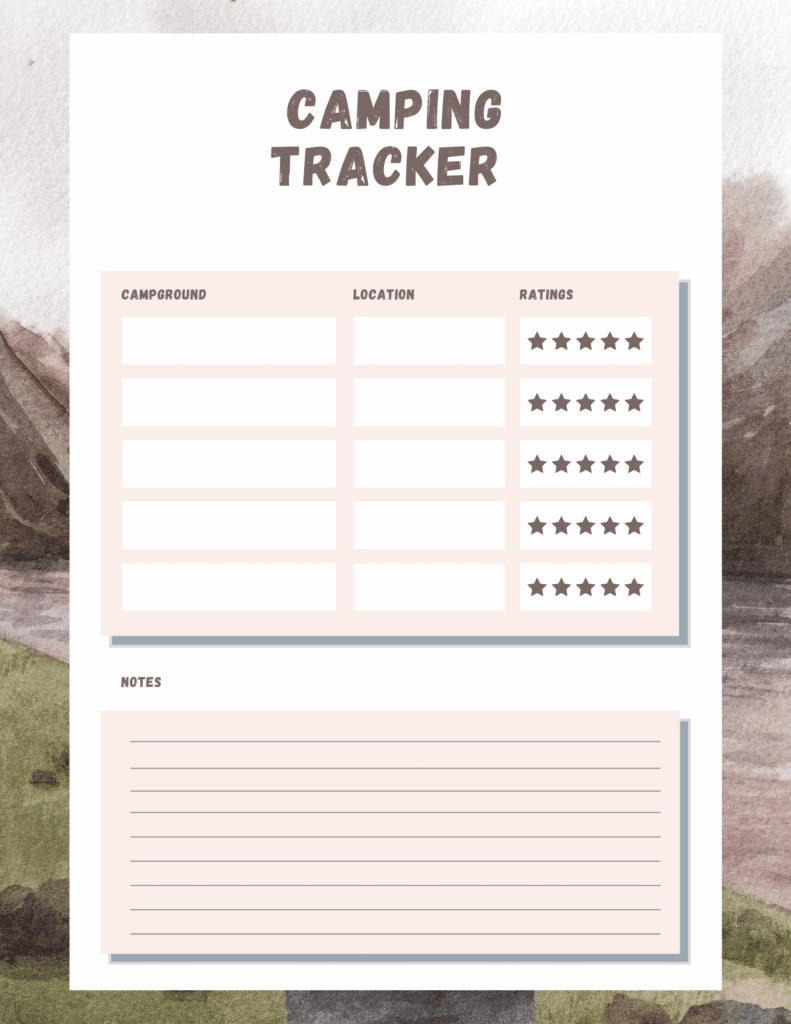 It's always fun to remember where you stayed and what you thought of it. A tracking tool is really helpful for this. You can also use a journal to store all your memories in one place. It's fun to look back over what things you did and something perhaps funny that happened. It's also helpful to remember the campsites you liked too!
Include: 
The Campground

The Location/Site

What you thought of the place

Special Meals

Special Memories
Camping is one of my favorite things to do and it makes for the best memories as a family. By having a camping meal planner, it becomes a special routine and very easy to organize and get ready for the weekend you plan to camp. 
I've made a free, printable Camping Menu Planner to help you streamline and save you time, just go to my "Freebies" page to download it!