David Lin wants to create a world where you can "boil water and then buy the pasta."
He's the co-founder and CEO of Duffl, a UCLA-based startup that promises ultra-fast delivery via e-scooter to college students craving hot cheetos or Guayaki—or as the company's cheeky Twitter bio proclaims: "The only thing you want to come in under 10 minutes."
---
Lin is a fourth-year student studying philosophy and economics at UCLA (he took last quarter off to run Duffl). He grew up in Jiangxi, China and Lima, Peru before landing in Los Angeles.
"I chose to come to L.A. because I thought it was the perfect amalgamation of Asian, Latino and American culture, which is who I am," he said.
Lin was taking a philosophy class on existentialism during his sophomore year when he started to ponder his role in the world:
"I would leave class and I would just kind of think about ants and one of the thoughts I had was, you know, every ant has a role in the economy. I wonder what my role is? And I realized I'm a founder."
He applied to Y-Combinator where he met co-founder and fellow UCLA student Brian Le. Together, they launched Duffl as a 10-minute delivery service for college students. The startup went through several iterations before landing on the current model in April 2020.
When they googled "entrepreneurship," they saw images of kids selling candy bars out off duffle bags, hence Duffl without the "e."
The early-stage startup raised a $12 million Series A round in October and it has big plans for the future, including partnering with scooter companies. They currently use Segway Ninebot MAX scooters.
Duffl joins other emerging brands in what market researchers have dubbed the instant needs (30 minutes or less) sector of quick commerce. These retail delivery brands are vertically integrated, unlike DoorDash, Instacart, Shipt or UberEats—meaning they stock their own hyper-localized inventory at micro-fulfillment centers, also known as "dark stores."
"If you try to predict what you will want next Tuesday at 2 p.m., you will fail, most likely," said Lin. "And people do this every week—they go to the grocery store and they try to predict and then they throw a third of their food away," said Lin.
The startup operates out of a Westwood storefront and on three other college campuses, including USC.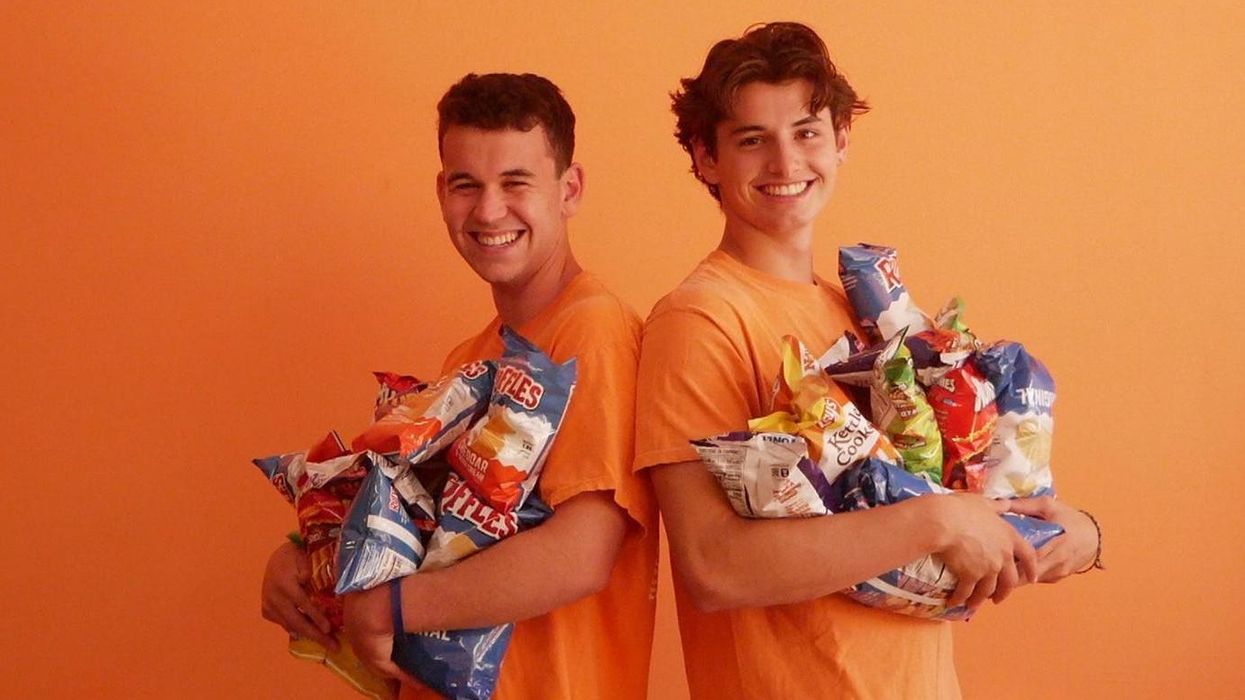 According to Coresight Research, an advisory and research firm specializing in retail and technology, total sales for quick commerce brands will hit $20-25 billion in 2021. Other instant needs players include Gopuff, Fridge No More and Gorillas. Manhattan-based startup 1520, a newer player in the market, dropped out just two weeks ago after running out of cash. And JOKR, an NYC-based startup led by Foodpanda founder Ralf Wenzel, raised $260 million in its Series B, achieving unicorn status.
Third-party delivery platform DoorDash recently announced a new 15-minute delivery service in New York City through its Chelsea DashMart location. And Turkish startup Getir (valued at $7.7 billion) launched in Chicago in November and NYC this month.
John Mercer, head of global research at Coresight, said that in the future, we will see consolidation and acquisitions as companies drop out of a crowded field:
"They're probably burning through cash from companies that are funding them. And really, it depends how long they can retain funding force to stick it out in the market."
Unlike other players in the space, Duffl targets college students and relies on e-scooters, rather than cars or e-bikes. Duffl's employees—called "racers"—are college students with an intimate knowledge of their campus.
Colleges offer coveted population density and built-in word-of-mouth advertising among students.
Consumers are willing to pay for speed up to a point, according to Coresight's report, but critics at Bloomberg CityLab warn that dark stores could turn urban areas into "dark cities," eating up valuable retail space without providing in-person interaction and community.
Gopuff, the leading player in the instant needs sector (valued at $15 billion), also got its start on a college campus when co-founders Rafael Ilishayev and Yakir Gola started delivering snacks and essentials out of their Plymouth Voyager at Drexel University in 2013.
Mercer said there's an obvious advantage to targeting any niche as a young startup, particularly college students:
"Once they graduate, then they can take those habits, they can take that brand loyalty to their working lives where their incomes will increase, their basket size may increase, as they settle down, establish families. So you're effectively building brand appeal among young adults, which hopefully they'll take through their adult life."
According to Lin, the company's first 500 square- foot space earned an impressive $3 million in its first year, three times the rate of industry leader Trader Joe's.
"Facebook didn't start on college campuses intentionally, but they did take over the world," said Lin.
From Your Site Articles
Related Articles Around the Web