Representatives of Our House Senior Living Assisted Care & Memory Care, Chippewa Falls.
Residents have been waiting a long time for their chance to receive the COVID-19 vaccine and (resident) Pete (Dachel) was the first in line, wide awake and ready to go. He took the lead and we all followed.
A statement from Maggie Smith, MCHES, CPSTI, La Crosse County Health Department health educator and COVID-19 public information officer
Although our department is the lead agency in coordinating vaccine distribution, the majority of our staff were not included in Phase 1A or 1B guidelines from the state.
We continue to adhere to the equitable, ethical allocation coordinated by the Wisconsin Department of Health Services, though we like so many others are eagerly awaiting our turn to receive the vaccine. We ask the community for patience as vaccine rollout continues. The speed of the process is dependent on availability of the vaccine.
Jill Ender, director of inpatient pharmacy at Winona Health, Winona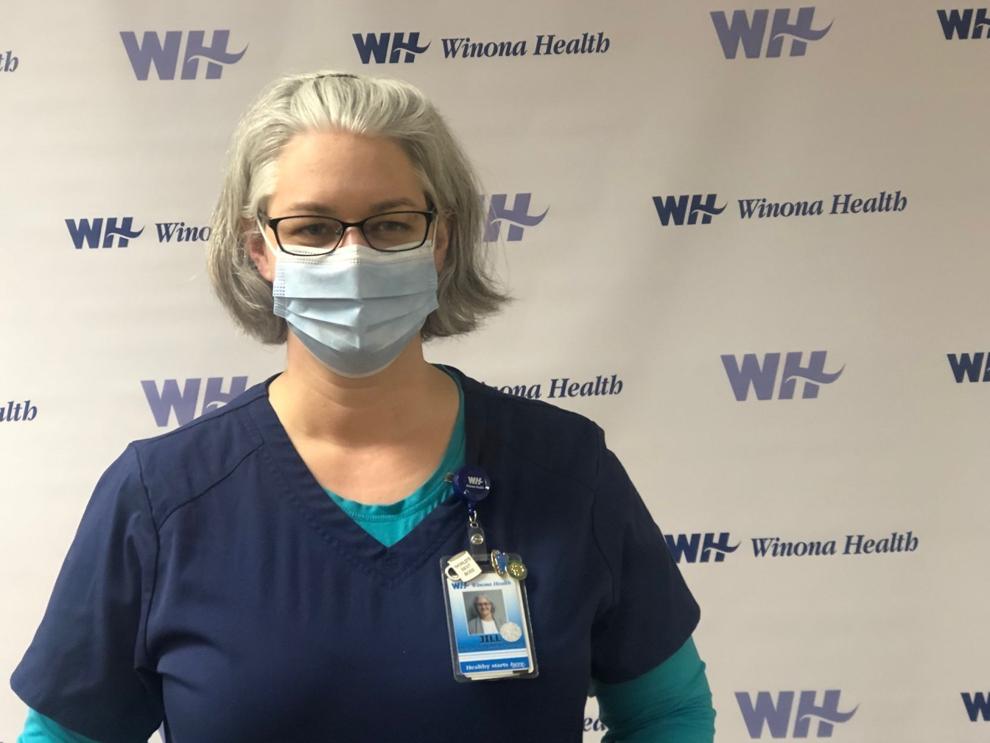 Our vaccine clinic has been going really well. We have been busy vaccinating our front-line health care workers, dental and mental health professionals and now several groups of our community elders. Everyone has been so grateful to receive it and we are happy to be able to provide such an essential tool in the fight against this pandemic.