Microsoft Windows has seen nine major versions since its first release in 1985. Over 29 years later, Windows looks very different but somehow familiar with elements that have survived the test of time, increases in computing power and – most recently – a shift from the keyboard and mouse to the touchscreen.
Here's a brief look at the history of Windows, from its birth at the hands of Bill Gates with Windows 1 to the latest arrival under new Microsoft chief executive Satya Nadella.
Windows 1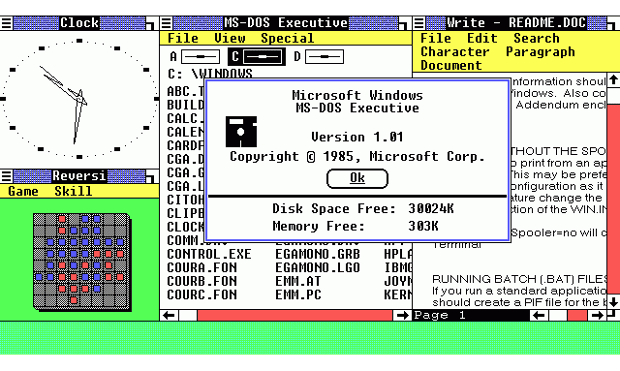 This is where it all started for Windows. The original Windows 1 was released in November 1985 and was Microsoft's first true attempt at a graphical user interface in 16-bit.
Development was spearheaded by Microsoft founder Bill Gates and ran on top of MS-DOS, which relied on command-line input.
It was notable because it relied heavily on
…
Read More